Jim Dalrymple writes that he received an invitation:
Apple on Tuesday sent out invites for a special event to be held on September 10, 2013 at the company's Cupertino, Calif. headquarters. According to the invitation I received today, the event will start at 10:00 am PT.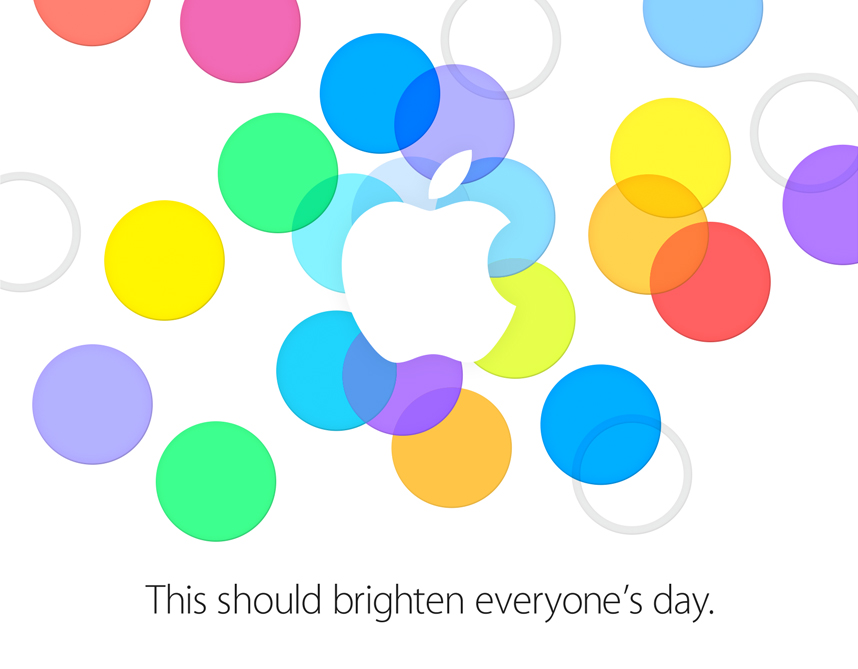 Apple's special event invitations are famous for hinting at what is expected to be announced. In this case, the This should brighten everyone's day tagline coupled with the brightly colored dots almost certainly alludes to the oft-rumored, multi-colored iPhone 5C.